What we repair
AWH SERVIS is authorized to repair photographic equipment and video-technology of the following:
CANON, FUJIFILM, METZ, NISSIN, SIGMA
We would like to draw your attention to the fact that since 1. 1. 2012 all the WARRANTY REPAIRS of the FUJIFILM digital still cameras (DSC) are made at this address:


FUJIFILM Europe
U nákladového nádraží 2
130 00 Praha 3

www.fujifilm.cz
dcservice@fujifilm.cz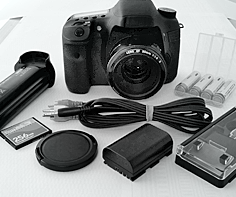 Post-warranty repairs in Czech Republic are henceforth made in AWH SERVIS.


AWH SERVIS uses the most advanced technical procedures for repairs and equipment prescribed by the manufacturer
AWH SERVIS has access to all technical documentation and is in touch with the manufacturer
AWH SERVIS employees have undergone all technical schooling provided by the manufacturer and uses only original spear parts